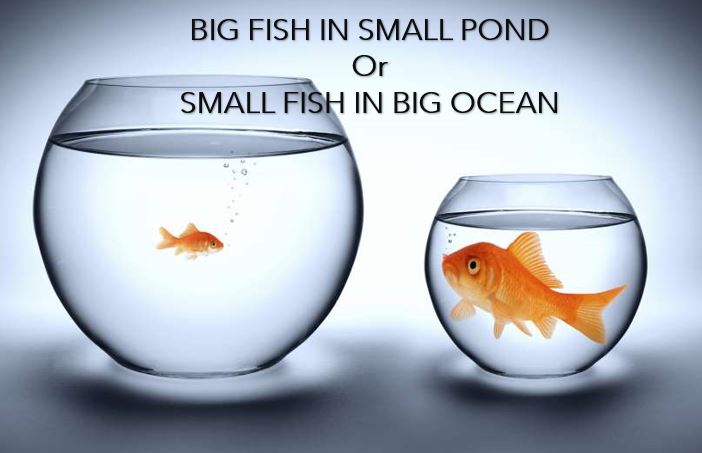 Well, this is a career choice which every individual struggle whether start of professional life or ready to change after 10 or 15 years of working,
What we are trying to discuss all the points for both and discuss the pros and cons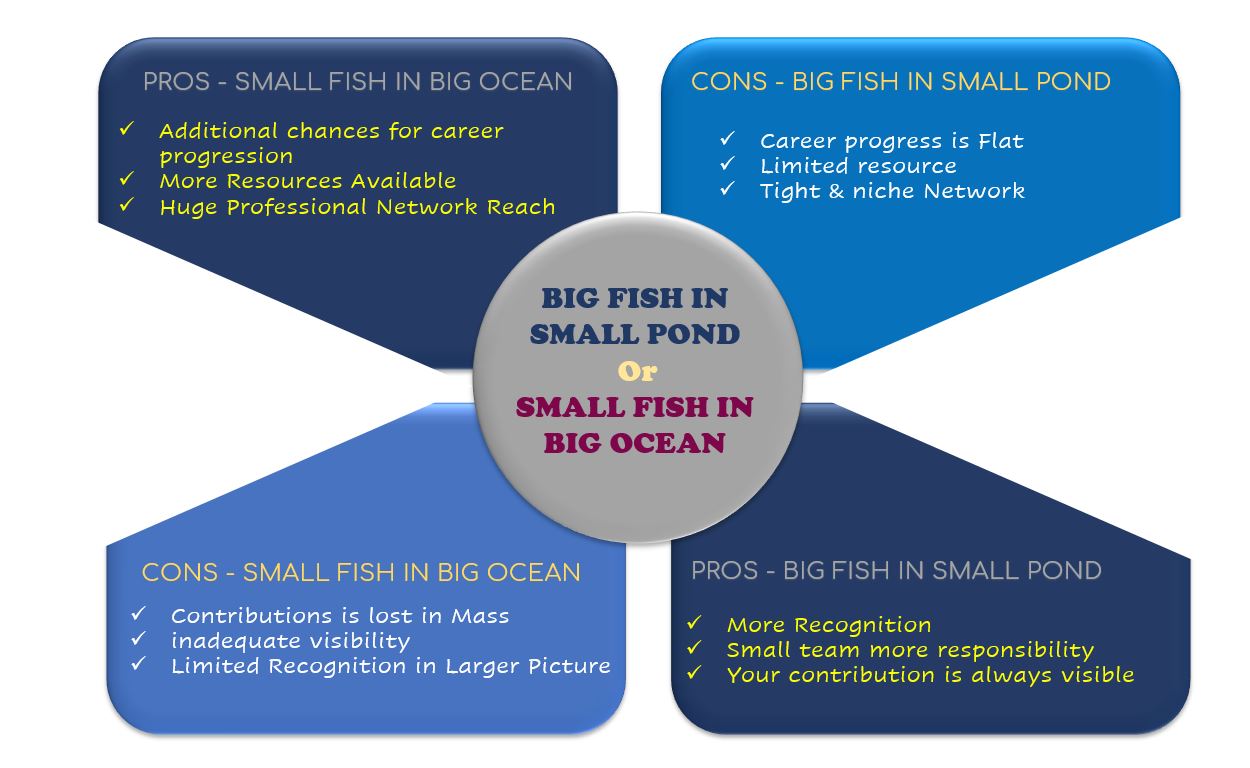 PROS - SMALL FISH IN BIG OCEAN
Additional chances for career progression
The larger organization have big and sizeable departments, which are generally welcoming new resources from different departments for cross-training or so if you are working in a large department & if you have opportunity to change the job internally top your preferred department you can make that career change it can be a lateral move or upwards in the corporate ladder, but at least you get an opportunity to move around in the same organization.
More Resources and Company Perks available
The Giant organization have more resources working on multiple clients and multiple projects because of the size of organization it is always beneficial for Managers to get the inhouse resource rather than sourcing from outside, and these resources can hit the ground running which gives additional advantages to both vendors and customers. Also, they offer lots of training and offsite opportunities which gives employees benefits for their career and personal life
Huge Professional Network Reach
The advantage of working in a large corporation is you get a pre-built huge professional network that you just need to get the plug into, we have mentioned in several of our blogs that Networking is important to your success and when you have this huge network ready for you, you should take advantage of it for your finding people with similar interest as you or people who can guide you or be your mentor/teacher to help you move ahead in your career
CONS - SMALL FISH IN BIG OCEAN
Contributions are lost in Mass
One of the well-known disadvantages is that Inspite of being best and contributing a significant amount of efforts for your project or department your contribution get minimum attention when the overall picture is being looked upon, which some times have substantial effects on achieving your careers goals
Inadequate visibility
Since large organizations are spread across the globe, when you have hired your visibility just remains in your region or city and your communication & interaction are limited, and overall you are not having a clear picture is how the organization is doing and what new & significant changes are happening in other regions or cities which might impact you in near future,
Missing the big picture
Since you are working for a corporate giant, your contribution and achievements are often missed when it is seen from Top unless they are highlight by your supervisor or managers, and your achievements are considered as part of the team & often goes unnoticeable to upper management and thus you are missing in the big picture although you are the contributor of the big picture
PROS - BIG FISH IN SMALL POND
More Recognition
When you are working in a small or medium-size organization your hard work gets recognized quickly and your success stories and capabilities are shared everywhere in the organization which does is quite good in terms of your career growth. This in returns adds a lot of credibility to your resume
Small team more responsibility
Since you are working in a smaller team it does give you more responsibility & may give you more wide knowledge plus specialization, as you might be a key contributor on a project or work, so it makes you more accountable for delivering of the services
You are directly speaking to the clients, getting feedback from them, and followed by your actions are observed closely which allowed for faster development of a lot of skills & expertise.
Your contribution is always visible
Since you are given more responsibility and always lead toward specialization in both management and technical skills, the moment the results come out it is visible to the majority of stakeholders in small/medium organization, every significant contribution does not go unnoticed, you are being appreciated everywhere
CONS - BIG FISH IN SMALL POND
Career progress is Flat
Since its smaller company, there can be one manager and one supervisor, although you might be capable of leading a team and you have the necessary managerial skill but you have to wait for someone to leave the organization as there is not enough vacancy for the manager or subject matter expert position. These waits can be years long, and you might need to move out to the company to find your suitable career growth.
Limited resource
In a small organization, the resources and their expertise is limited if a requirement needs a special skill and if it's not available within the team outsourcing is an option and once the product is delivered, Business, as usual, the smaller organization due to limited budget does not spend time and money in building skills and if they do it is on a quite limited budget.
Tight & niche Network
Since you are working in a small organization you have a quite tight network as everyone is aware of your skills & expertise, which is good at times but it does have some negative effects as your movement within the small and medium organization you are always put in brackets or labeled with your skills
Still wondering which environment is right for you? Well we suggest you be the best fish where ever you are, you are a hard and smart worker, you will find your ways to climb up the cooperate ladder
And always Make smarter, more informed career decisions
We hope you enjoyed reading this blog and it would have helped you in understanding where you want to be in your career.
We publish short and interesting articles every 15 days so do subscribe or Follow us on Linkedin, Twitter, Facebook, and Instagram so that you don't miss out our next article
Again, if you are still thinking to change your job & you need a new resume and Cover letter
Visit
Feel free to write to us [email protected]
Follow us to read a more awesome article like these :)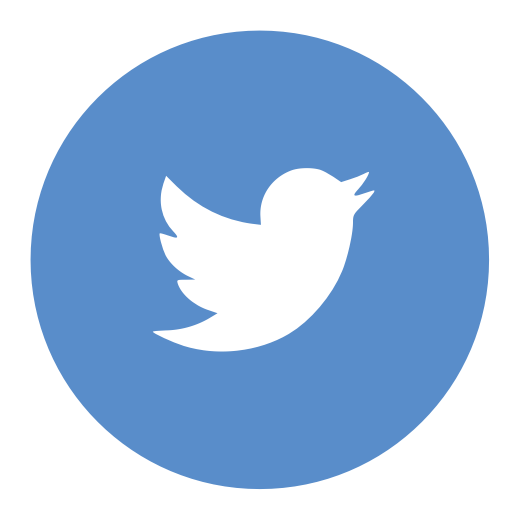 https://twitter.com/ResumeReach1st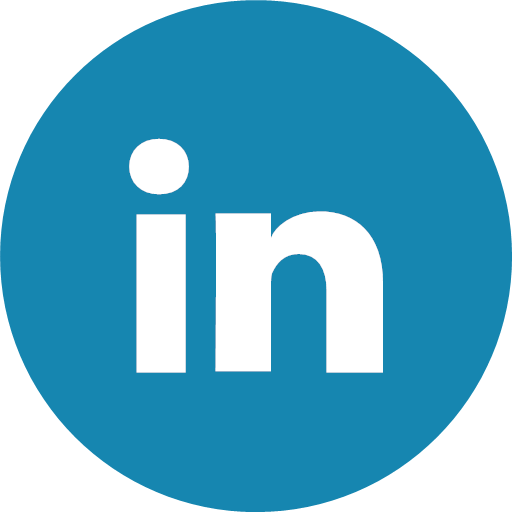 www.linkedin.com/in/resumereachfirst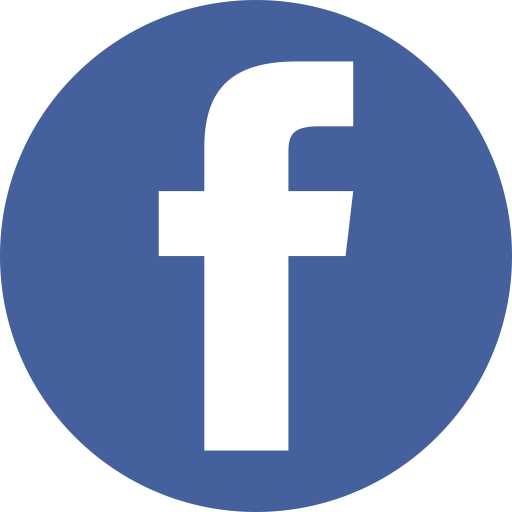 https://www.facebook.com/resumereach1st/
#RESUMEREACHFIRST #SMARTRESUME #RESUME #RESUMEWRITING #COVERLETTER #RESUMEADVICE #PROFESSIONALRESUMEWRITING #RESUMEDESIGN #OPTIMIZELINKEDINPROFILE #RESUMEREVIEW #CAREERGOALS #OPPORTUNITIES #LEARNING #RECRUITING #EMPLOYMENT #JOB #jobseekertips #jobsearch #resumeservices #resumewriter #resumetips #cvwriting #resumehelp #jobsea #career #jobsearchtips #remoteworker #digitalnomad #recruitment #jobs #careers #jobseeker #creativebusiness #creativedirector #creativework #creativedirection #designstudio #remotejob #remotework #remoteculture #remotecollaboration #remoteteams #workfromhome #workremotely