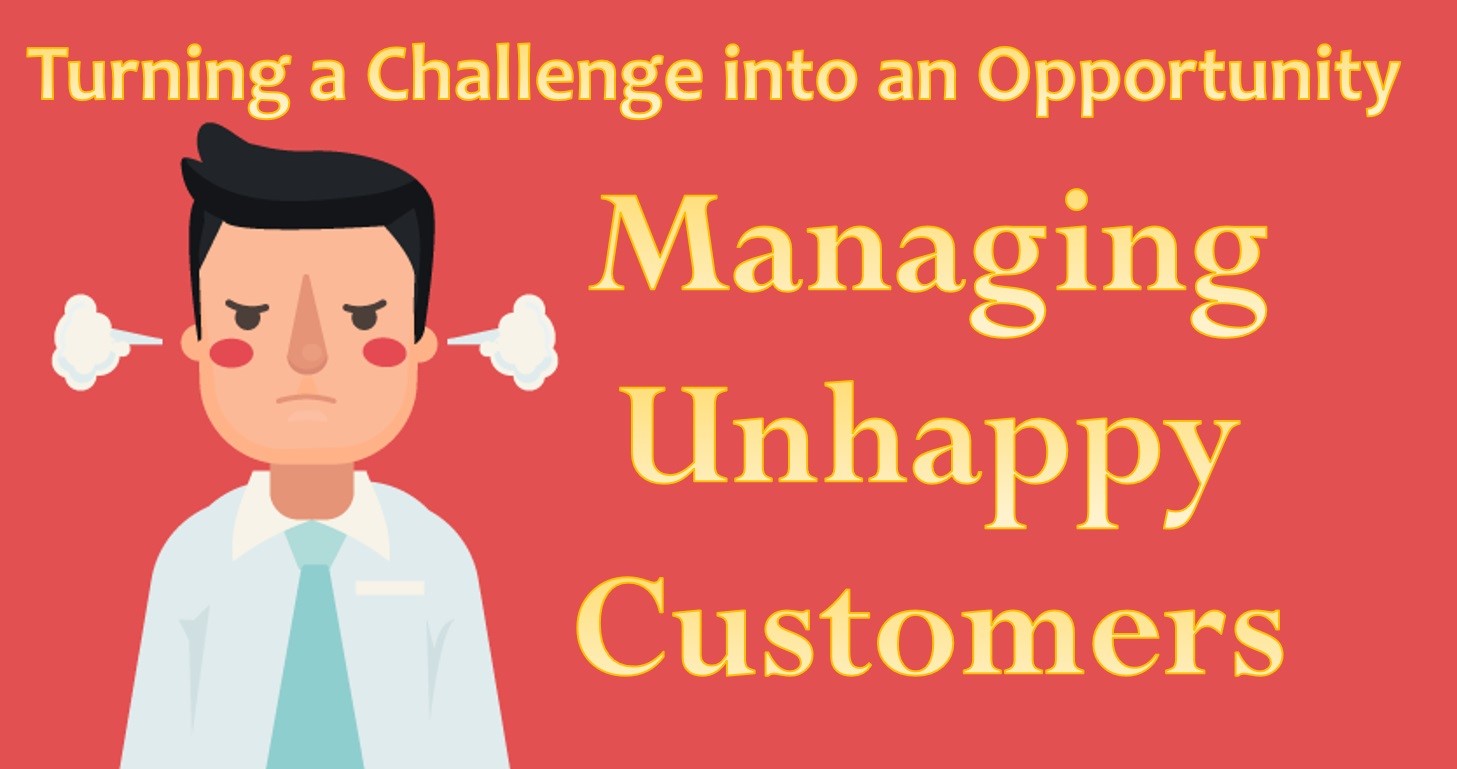 There would not be a single individual in the service industry who has not faced an angry/difficult/unhappy customer, Managing a difficult customer is something that required specific skills and art.
Handling Unhappy, angry, or difficult customers are the most challenging times of your life, although it is often for a short while it does allows you to learn and be better at your job.
A client can be unhappy due to variety of reasons, which is irrelevant to discuss, what is important is how to handle, respond and react to a difficult situation and conversation and turning the table to with a solution that creates a new bond with the customer.
In this article, we will explore how to deal with angry or difficult customers,
as well as highlight specific techniques that you can use to smooth things over so that you can leave them satisfied with you / your organization
REMAIN CALM & SHOW EMPATHY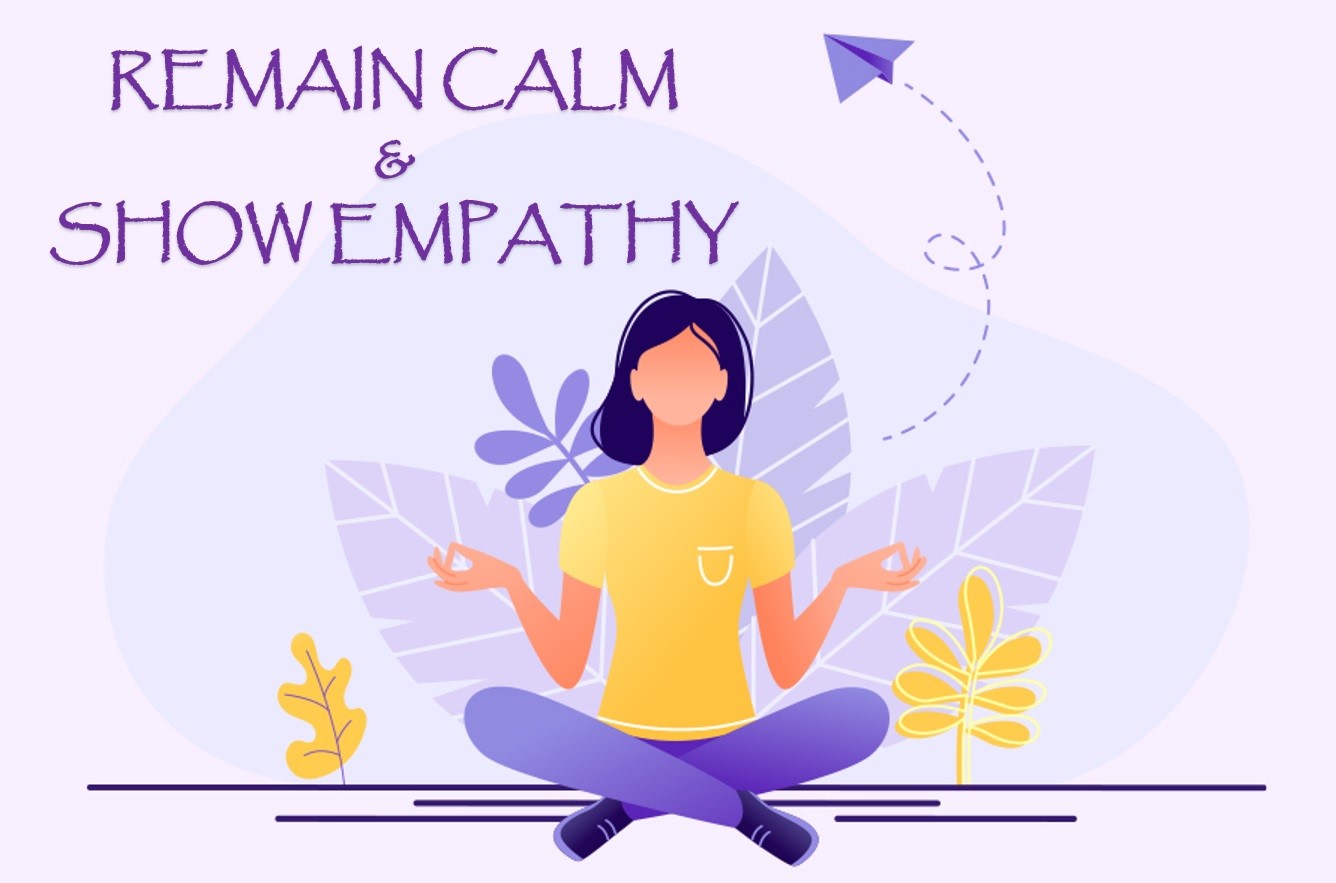 Handle A Difficult Customer With Care!

The reason customer is not happy is not because of you, it is because of the product and services that they have received and they are not happy about it & the idea for the complaint is to get the solution of the problem which they think is right, Maintain control of yourself, even if the customer's tirade makes you feel like yelling yourself. Again Remember, the customer is not angry with you, they are displeased with the performance of your product or the quality of the services you / your company is providing. You should not let your personal feelings overtake you during this conversation.
Once you're sure that you understand your client's concerns, be empathic. Show them you understand and you are putting yourself in their shoes and trying to understand what they are going through at the moment,
And, make sure that your body language and gestures also communicating that you are pretty much on the same page with Customers' troubles
PRESENT A SOLUTION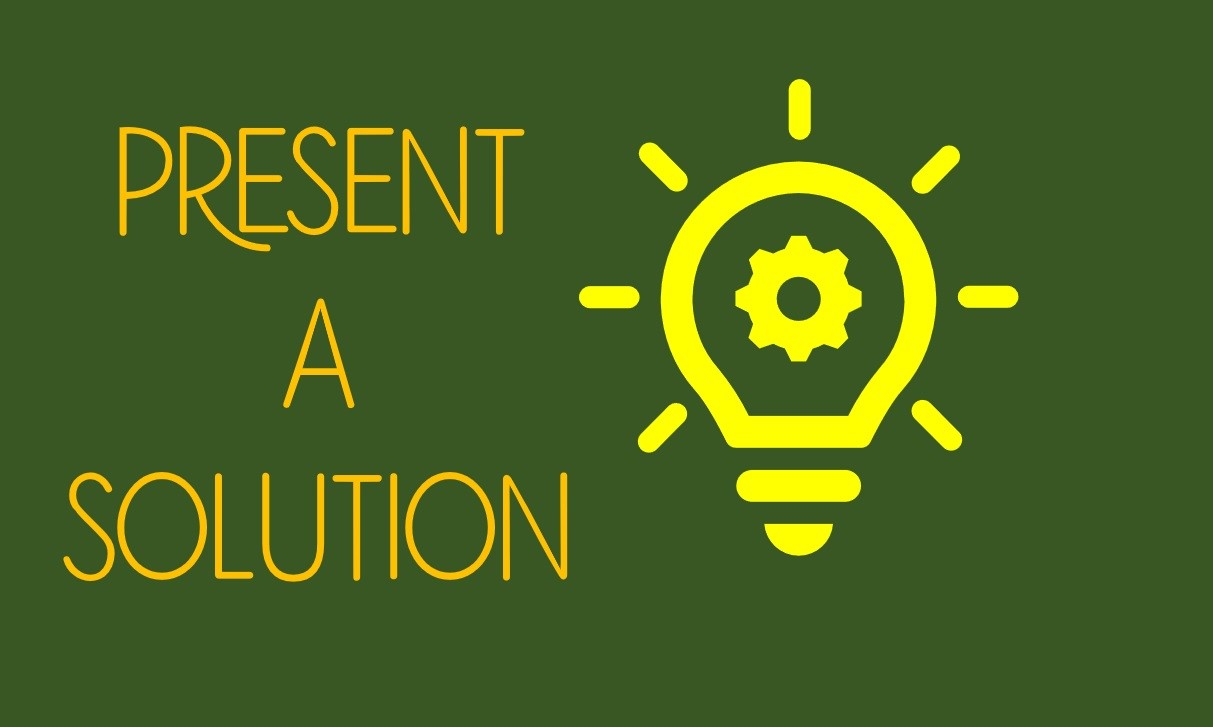 Great Opportunities Often Come Disguised As Difficult Problems.

Once you know the customer's problem, seek their confirmation, and empathize. reach to the point where you understand their issue and make sure you are well aware of the reason for their frustration so that now both of you are on the same page.
At this point you are expected to present a solution to the customer's problem, this has to be presented by making your customer calm. This is a tactical approach where your negotiation skills and calmness under pressure is tested as the customer might reject the solution provided at first glance. Your job is to create a win-win situation for both parties. Evaluate the situation, as objectively as possible
There might be back and forth on the solution, but your intention should always make the customer feel that they are in charge and you are working to fix the issue.
Customers' requirements are often to be heard at the desired level of management and get an answer which is more favorable to them, while your job is to get into a damage control situation. If you don't have the answer immediately, let the customer know that you are going to research the options available and get back to them as soon as you can. even if time has passed and you still don't have an answer yet, you can still send a quick message to the customer updating them that you are still working on a solution.
TAKE ACTION & FOLLOW UP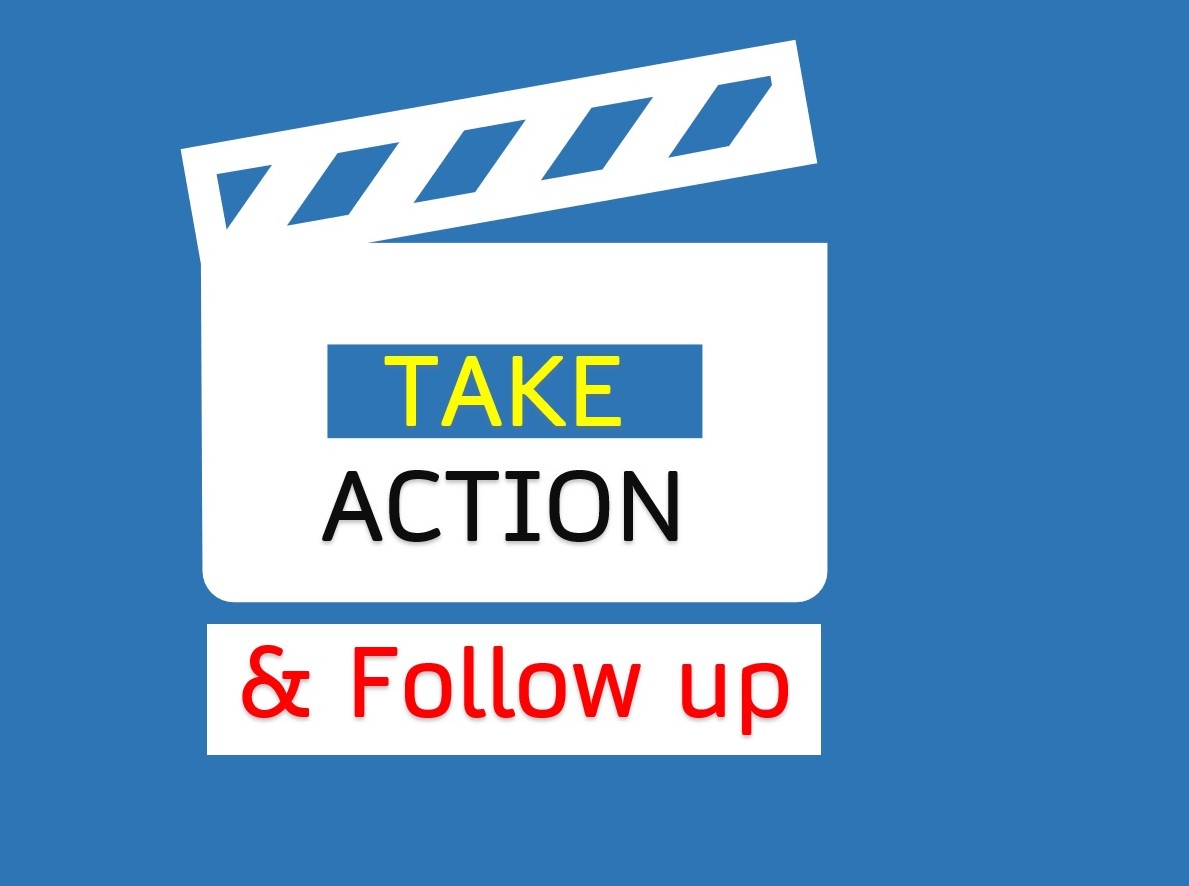 Customers are always waiting for actions from your end as part of the complaint
Your Focus should be being genuinely helpful in every interaction. Whether you are replying to a customer's first or third follow-up email or calling them, your ultimate goal is to make them feel being heard and towards the solution. Always Take that approach, and you'll be in the best position to offer exceptional service—even on your bad days., even after the issue is resolved Follow up with your client over the next few days to make sure they happy with the resolution.
Thanking them for voicing their concern to you can go a long way towards building rapport with them. A simple thank-you to acknowledge their time and patience as you worked to solve the issue will suffice.
We hope you enjoyed reading... and hope we provided you with some insights on how to manage difficult customers!
We publish short and interesting articles every 15 days so do subscribe or Follow us on Linkedin, Twitter, Facebook, and Instagram so that you don't miss out our next article
Again, if you are still thinking to change your job & you need a new resume and Cover letter
Visit
Feel free to write to us [email protected]
Follow us on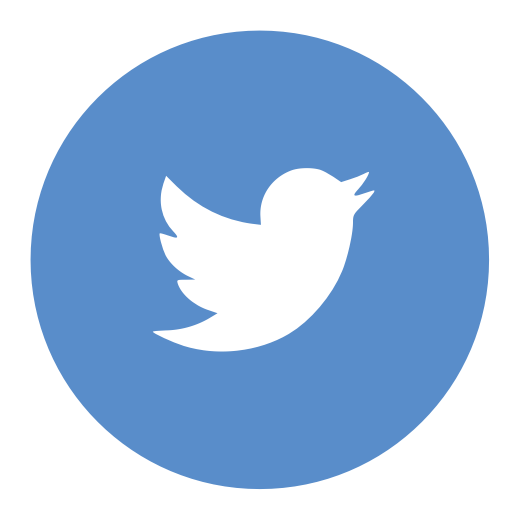 https://twitter.com/ResumeReach1st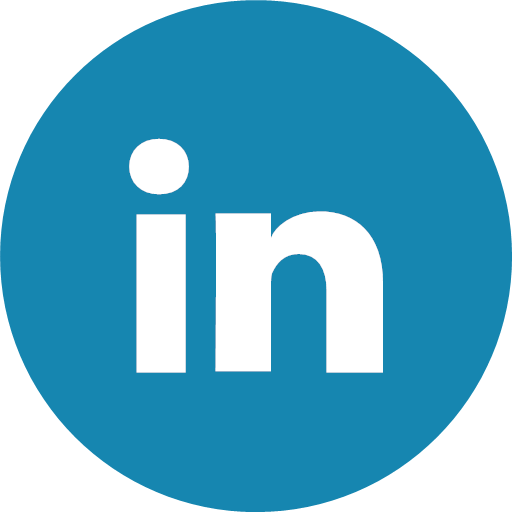 www.linkedin.com/in/resumereachfirst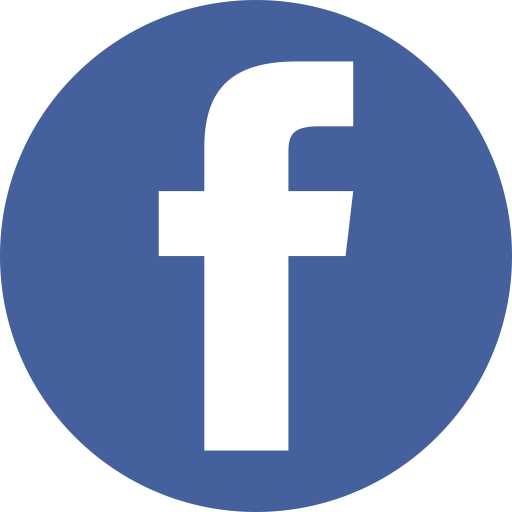 https://www.facebook.com/resumereach1st/
#RESUMEREACHFIRST #RESUME #RESUMEWRITING #COVERLETTER #RESUMEADVICE #RESUMEDESIGN #RESUMEREVIEW #CAREERGOALS #OPPORTUNITIES #LEARNING #RECRUITING #EMPLOYMENT #JOB #jobseekertips #jobsearch #success #networking #business #resumewriter #resumetips #cvwriting #resumehelp #jobsea #careers #digitalmarketing #marketing #inspiration #success #entrepreneurship #Contentstrategy #contentcreation #blogsandblogging #Creativewriting #branding #careers #motivation #personaldevelopments #growthhacking