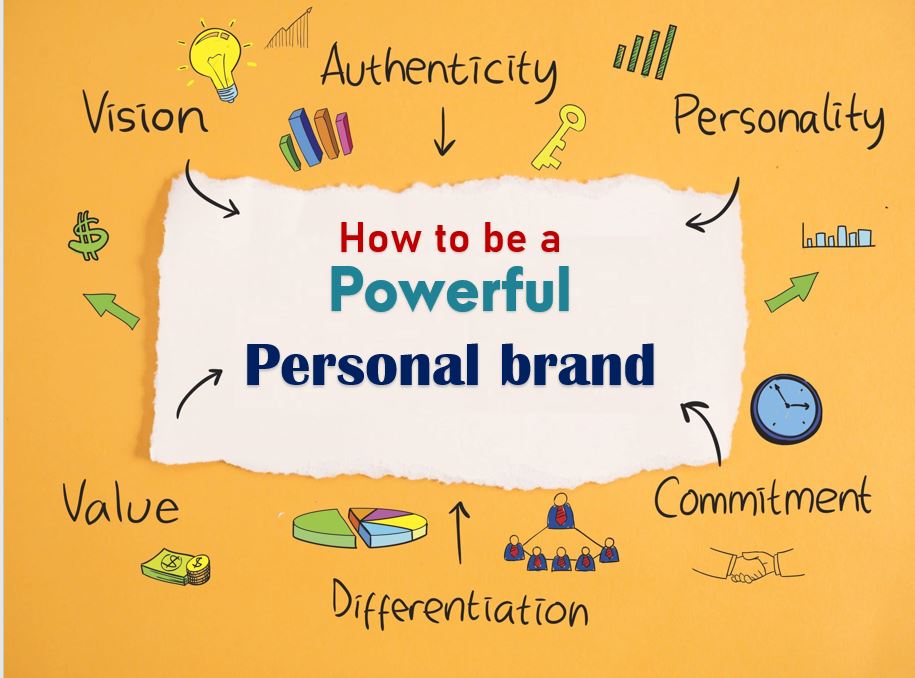 Ever thought of building yourself as Brand!
A personal brand is an individual brand, involving finding uniqueness and building on attributes and reputation they are known for while allowing the rest of the world to know them as a brand.
This is an ongoing process that requires constant developing and maintaining a reputation as an expert.
The reason you need to build your brand while being an entrepreneur, is because you are required to distinguish yourself from the competition, To outsmart your opponents, building a personal brand is not an easy process and once you build it you need to maintain it with innovation, Certainly, that would require a lot of hard/smart work but if you think about the benefits you can ripe of being a brand, the hard/smart work will look minimal effort.
The amount of feathers in your hat you can gain as a personal brand has no limit, you will be treated special everywhere, Your voice is heard and followed. It also allows you to give back to society and help those in need.
So we strongly suggest you build a personal brand and we will tell you how to go about it.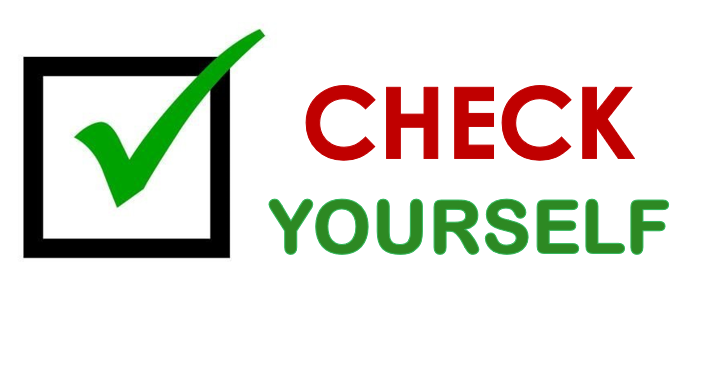 The first step of building your brand is to check yourself, Go Online, search your name, and see what results are showing, how is your social media presence? What does the virtual world perceive you as ? Which websites, What forum are you associated with? What online groups you are part of? What topics are you following or What is your current fan base following from?
There is a famous saying of 21st Century
IN TODAY'S WORLD ITS EASY TO FIND SOMEONE & ITS DIFFICULT TO HIDE
Once you check/understand your online presence & if it requires fixing then do it now!
So that you are initiating on the correct foot.
The second part of this exercise is more focused on your expertise as you will be checking your attributes both online and in persons.
You need to understand and check how are you being perceived in society as well as in the virtual world. Are you an expert in a certain field or line of work, or you are on that path to achieve that status, once you are aware of your attributes you need to build upon them.
You may ask how will you build upon it? Well, there are several ways, Once you identify, then it's easy for you to find a mentor or someone online who is now expert the field you are interested,
Moreover, explore options of certifications, attending seminars, During seminars & meetups speak to the people who share your attributes and learn, build your profile around it Everywhere, socially, as well as online so that everyone can recognize you as being an aspiring expert towards your goal.
DELIVER RATHER TALKING ABOUT IT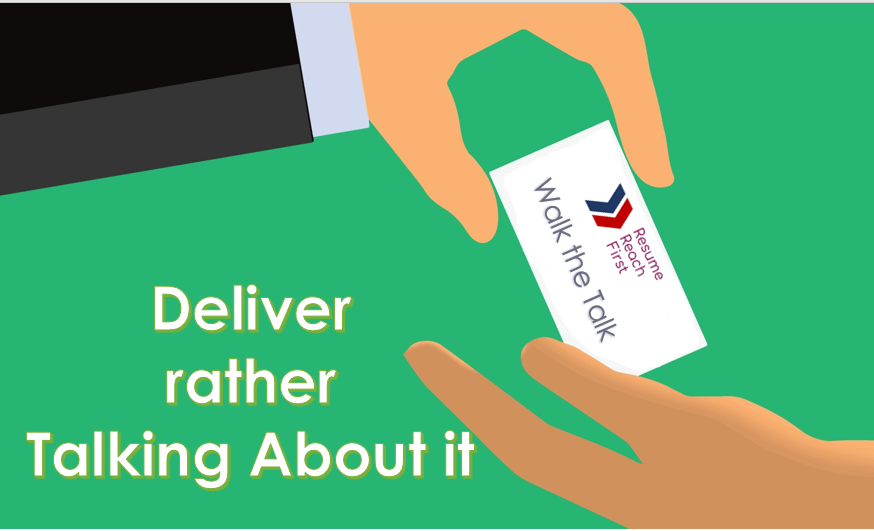 You may have heard this multiple times that "Show rather than tell" or "Walk the Talk "
They mean the same thing, everyone is interested in looking at the results and only interested in your talks once you show the achievement.
Mean what you say, Don't Expect others to listen to your advice and ignore your example.
It is great to be a known speaker and inspire others but there are several occasions in life where you need to show and prove that you deliver rather than talk about it
we are sure you all have heard about the saying
" Perception is the reality of the perceiver "
If the social and online community perceive someone as trustworthy, organized, hard/smart worker and committed then its quite difficult to change that perception, even though they might be untrue.
So the way you are perceived does makes a difference so always deliver on your talks then you don't need to spend much on your advertisement because people will be doing it for you for free!
while you need to keep showing your medals and accolade to the audience that they are aware & kept following you, Thus it provides an opportunity to connect with a new and existing audience.
All great leaders of the world always deliver first and talk about it later which cements their persona about their capabilities
Or in other words, you can only advertise after delivering!
WORK HARD IN SILENCE LET YOUR SUCCESS MAKE NOISE!
NETWORKING & BEING SOCIAL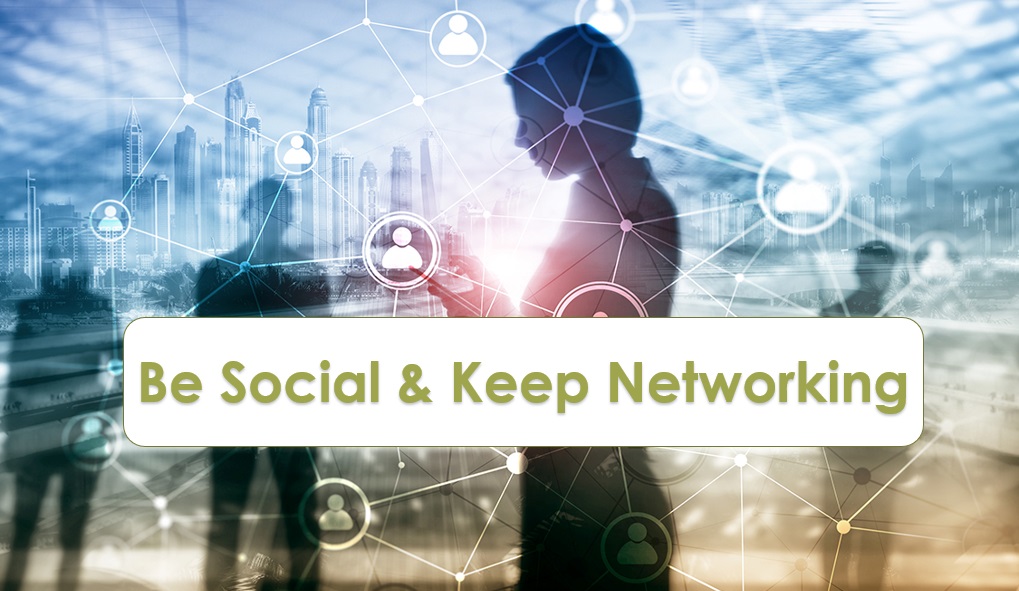 As you progress on your quest of building yourself as a personal brand, Connect with peers and industry thought-leaders by going to formal and informal networking events.
You are on your course to build yourself as a brand, the way people and community to know you is by socializing and online networking, you need to be visible meeting people, connecting with them, collaborating on their / your efforts & show keen interest to make new contacts every day!
it's highly important to network regularly and effectively to grow your professional networking circle.
The more you connect, The better for you. With networking and socializing new ideas will flow through your mind and more your interactions with correct and knowledgeable people, your thinking capacity will get broaden.
Also, networking will help you as well, you might come across someone who can guide you with a learning experience that they have done before.
You need to check that networking should be done appropriately as well as check your social engagement, you should not be overly available for all events and meetings. Also, you need to check how resourceful are your networks is & they should be helpful to you and vice versa.
Feel free to ask your professional networks to give you a testimonial or an endorsement. Have them highlight & share what you do well and how you're becoming an expert in your field.
KEEP INNOVATING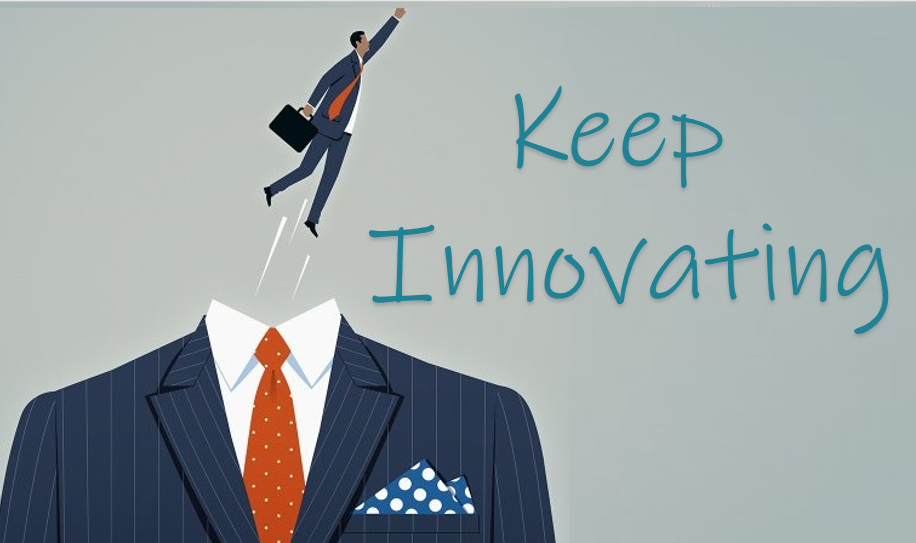 It's not a machine that becomes Obsolete. One has to guard against obsolescence of mind
Try to be Innovative
As the online ecosystem changes and your career progresses, so will your brand. Maintain & Evolve your persona accordingly as you meet people from different walks of life, find new networking opportunities. As long as it reflects on your professional life, don't hesitate to create a brand that lets you shine like a star.
Remember that your brand isn't just online.
Your brand is more than just an online persona; it's how you carry it yourself at home, in the office, and even on your daily commute.
Your reputation is everything, that should be your mindset while building your brand. when offered opportunities, You have to work with others, volunteer for projects, and assert yourself as a leader or a valuable team player, take them. That's part of your brand."
You also need to keep innovating and re-inventing so that you can survive and thrive in this ever-changing world. You have to keep on your creative, innovative mind and keep performing.
Don't' lose hope, stay motivated & keep your patience in check as you are there for a long haul, so keep working hard and stay determined about building your brand.
We hope you enjoyed reading this blog and it would have helped you in understanding How to be a powerful personal brand.
We publish short and interesting articles every 15 days so do subscribe or Follow us on Linkedin, Twitter, Facebook, and Instagram so that you don't miss out our next article
Again, if you are still thinking to change your job & you need a new resume and Cover letter
Visit
Feel free to write to us [email protected]
Follow us to read a more awesome article like these :)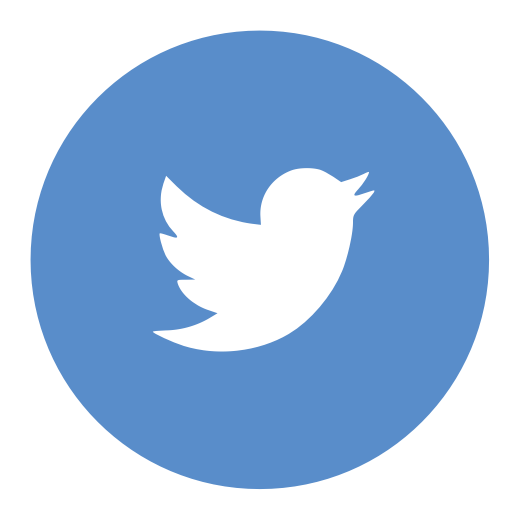 https://twitter.com/ResumeReach1st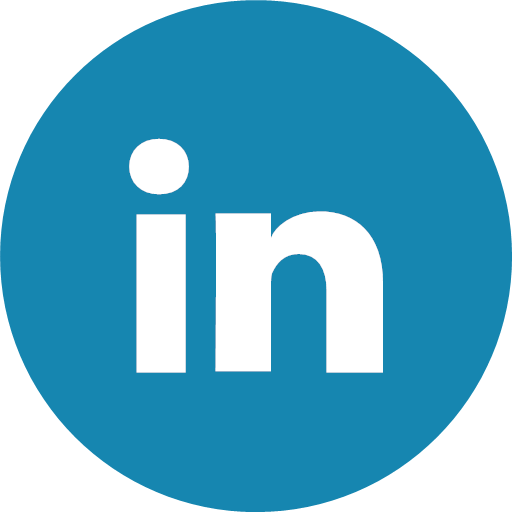 www.linkedin.com/in/resumereachfirst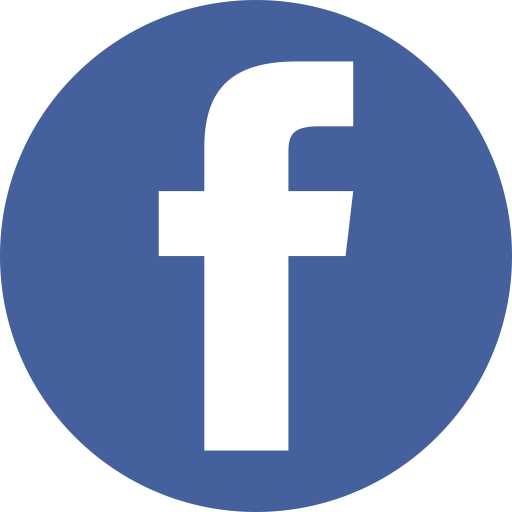 https://www.facebook.com/resumereach1st/
#RESUMEREACHFIRST #SMARTRESUME #RESUME #RESUMEWRITING #COVERLETTER #RESUMEADVICE #PROFESSIONALRESUMEWRITING #RESUMEDESIGN #OPTIMIZELINKEDINPROFILE #RESUMEREVIEW #CAREERGOALS #OPPORTUNITIES #LEARNING #RECRUITING #EMPLOYMENT #JOB #jobseekertips #jobsearch #resumeservices #resumewriter #resumetips #cvwriting #resumehelp #jobsea #career #jobsearchtips #remoteworker #digitalnomad #recruitment #jobs #careers #jobseeker #creativebusiness #creativedirector #creativework #creativedirection #designstudio #remotejob #remotework #remoteculture #remotecollaboration #remoteteams #workfromhome #workremotely