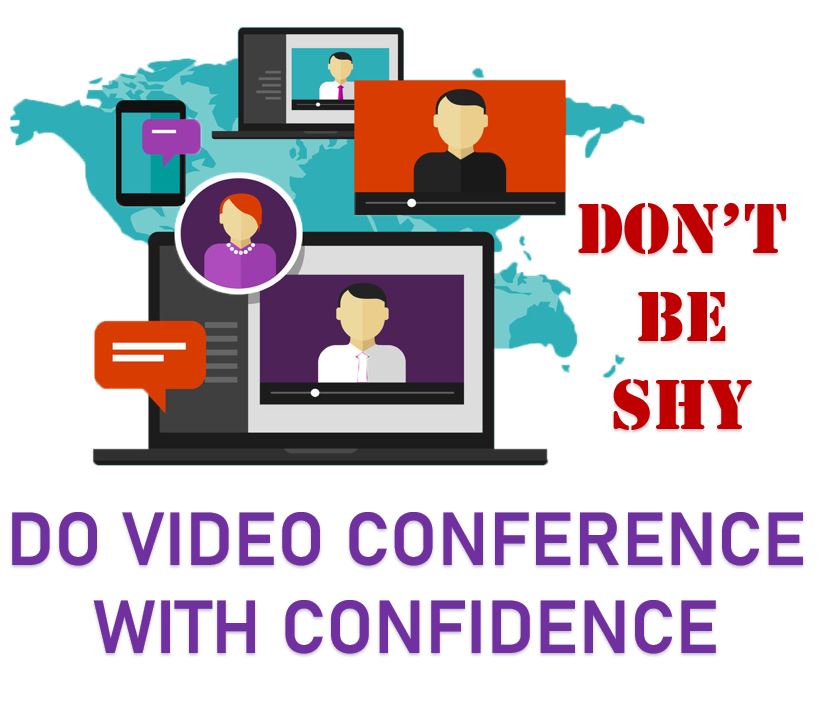 Before we start, we sincerely hope you and your family are safe and healthy.
Now that you have set up your home desk /office and all the necessary accessories are in place, we would like to talk about 2 accessories that have recently been moved under essential categories!
Headset and Webcam!
With a remote working environment, humans still need to connect visually and that is where video conferencing tools like Zoom, Google Meet and Microsoft teams come into action as they leading brands at the moment.
There are some etiquettes on how to do a video conference
Before we dwell into this we would remind everyone who gives an excuse of being shy from the camera and being an introvert, that the world has changed, and moving forward or at least in near foreseeable future job interviews will be conducted on video calls so please utilize this opportunity to build up your confidence to face the camera for your next job or your next promotion in your organization.
Do make the entire process fun
We don't need to remind you that if Life gives you Lemon what you need to do with it!
LIGHTS, SOUND & INTERNET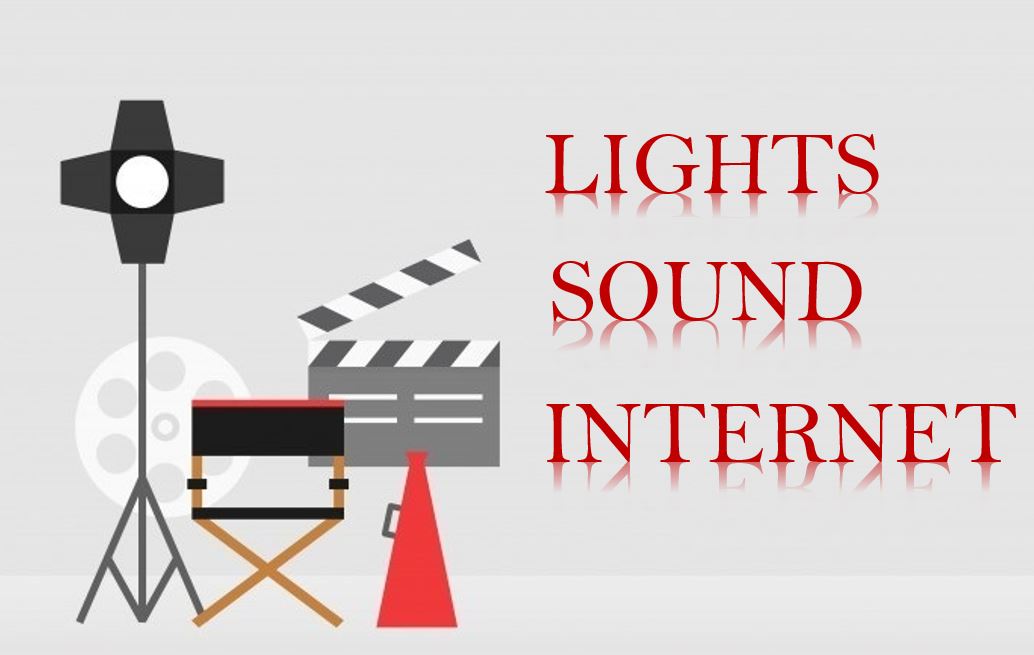 Ladies and gentlemen before we go any further, let's get down to basics first! Before you go to conference calls or the first online interview check Lighting of your room, the sound quality of your headset and internet connection should be a stable one to support video call.
Any software application that is available in the market nowadays provides some sort of checks for your camera and sound, perform these checks at least 5 to 10 minutes before the call and make sure you use a good quality headset and webcam. We also suggest making a test call before your actual call with your colleagues or friend to makes sure they can hear and see you properly.
Check the lighting in your room, make sure your face is visible clearly and no shadows, the headset you use make sure the settings are at an optimal level so that you don't sound loud or produce echo or very soft during the call and your internet connection is stable and able to withstand the videoconference load.
These simple setting will ensure you are visible and delivering your message appropriately in the videoconference with confidence.
CONTROL YOUR BACKGROUND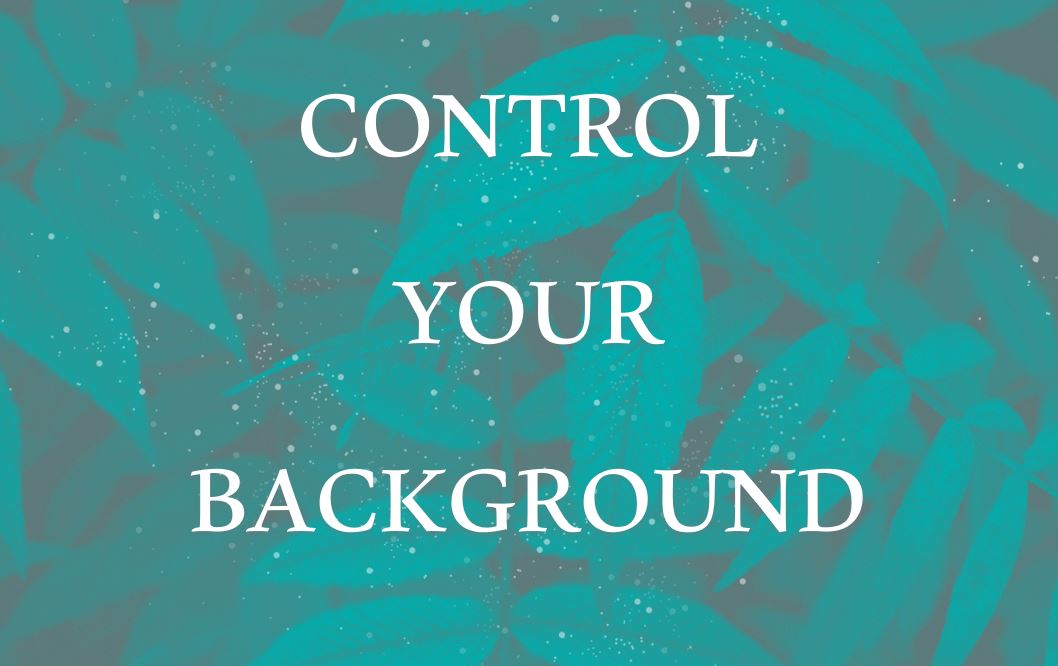 The moment you join video conference your colleagues, meeting participants or future recruiter after noticing you will notice your background, our advice for your is to make your background more clean and clear with fewer things in the background, Ensure you close the curtains or blinds if you have got a sunny window directly on your back, makes sure your pets are not in background or anywhere near you when you do a conference call, not even a fish pot, If you have to do a little bit of spring cleaning, what better time to do it, then during this lockdown phase you are not going anywhere!
We also understand that some of you will not be able to control or modify your background due to various constraints, in that case, we suggest use a decent background from teams and zoom so that you still stay professional, DO NOT choose fantasy or ballons background while video conferencing as it might not be well received.
Your job is to stay professional and display confidence.
CAMERA POSITION & MINIMIZE NOISE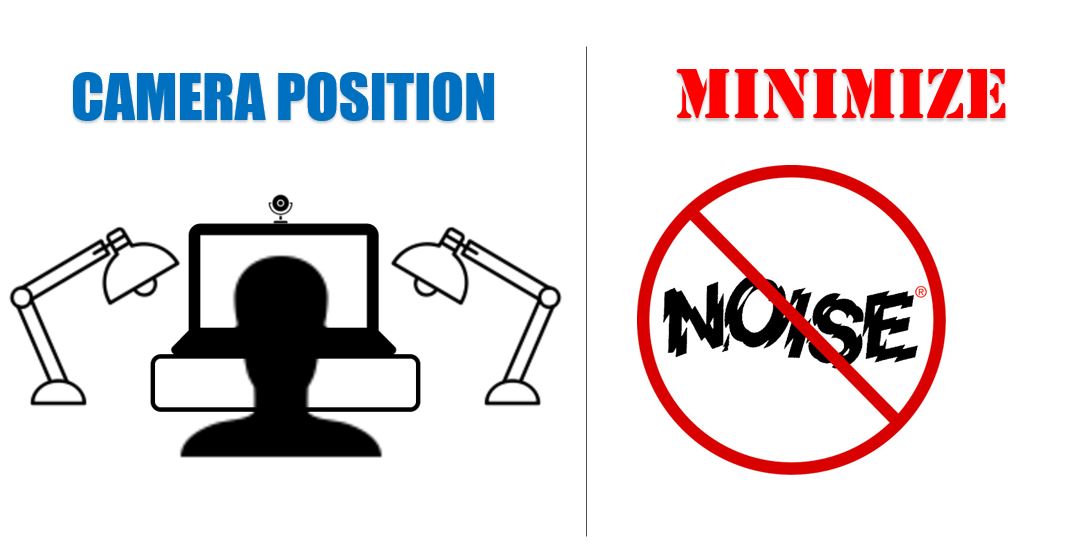 Be sure that your camera is properly positioned on the screen facing towards you as you will be using for the video conference. Make sure it's in a stable position and focused at your eye level.
Make sure your camera is eye level and on the monitor if you planning to use it for the video conference. Doing so allows for more direct engagement with the other meeting participants.
Weird camera angles can be very distracting and unflattering during video calls. Make sure your camera is displaying you correctly, which means it should not be displaying you horizontally while everyone is a vertical portrait.
Put your smartphone in silence or out of sight during the meeting. If you are sharing your screen with the other participants, try to disable pop-up notifications and close other programs like chat, calendar notifications, and e-mail. stay focused during the meeting, DO NOT MULTI-TASK
Show enthusiasm! It is very important that all the attendees are passionate and engaged in the conference with minimal noise
MUTE BUTTON IS IMPORTANT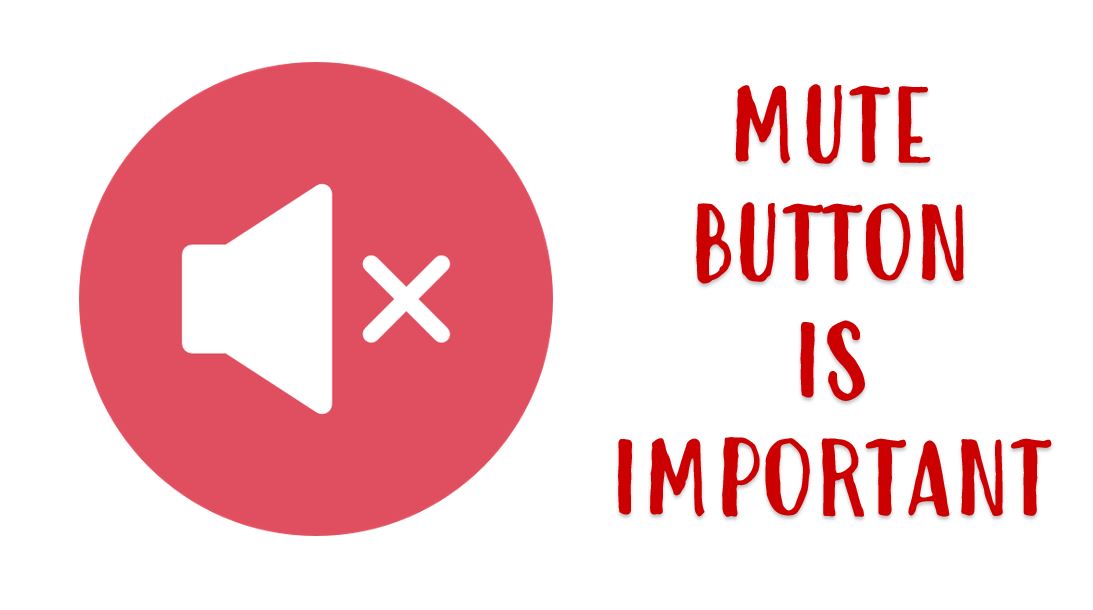 We are sure that you all are smart enough to notice a mute button in your conference call.
when you join the meeting please mute yourself after announcing your name and greeting everyone. Most microphones will pick up faint sounds like typing, coughing, chewing, or tapping your pen.
Once you get several people on a call with unmuted microphones, the background noise can be extremely distracting. As a common courtesy to others, always mute your microphone when you're not speaking.
It can be extremely off-putting even offensive for others in the conference call and could create a barrier for communication
As today's software applications to able to pinpoint the source of noise & it can be an embarrassing situation when it identifies as coming from you.
The mute button is there to help you, and those you are talking too – USE IT AS MUCH AS YOU CAN.
SMILE YOU ARE IN FRONT OF CAMERA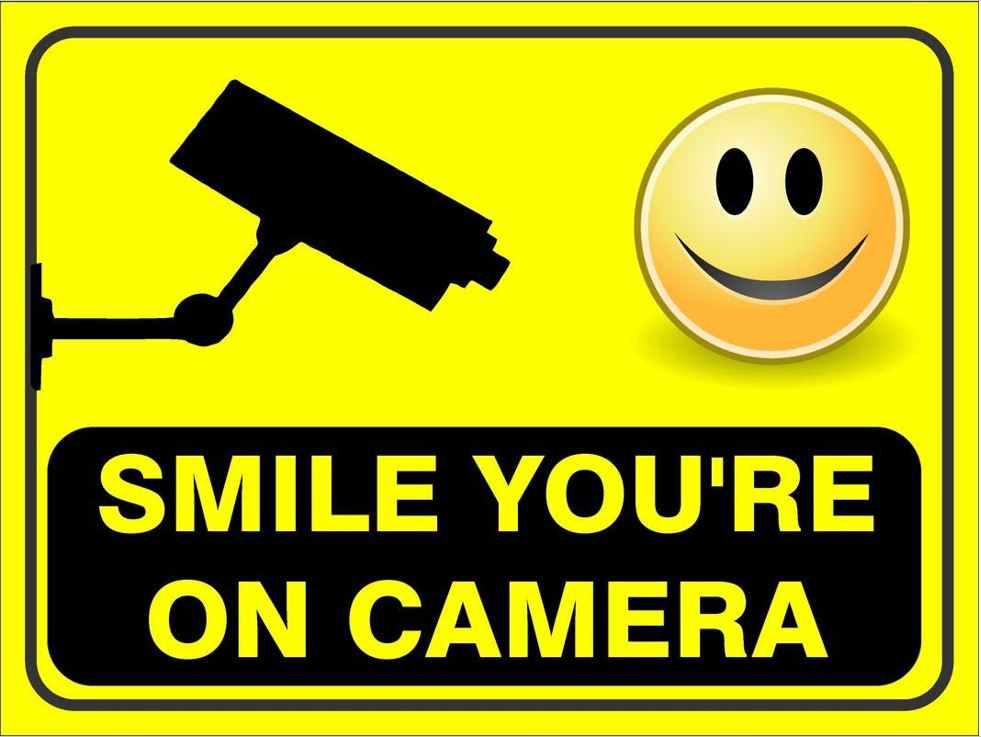 When attending a video conference, the rule is to dress as if you were in the office. Doing so shows respect and professionalism to your peers and prospective clients
Refer to our famous blog
Do and don't' while working from home
https://medium.com/@resumereachfirst/do-donts-when-working-from-home-2cfede775fd3
Keep in mind that it is a formal setting and therefore dress appropriately. You should not act and dress that will jeopardize your reputation, Wearing multicolored outfits is not recommended during a video conference. You need to look clean and of course, well-groomed, Have a glass of water ready on your desk, put the phone on silent mode, Disable notification in your PC.
If you are the kind of person who talks with plenty of body movements, then it is important to minimize them. As we know, most people are fond of hand and head movements but in video conferencing, such gestures might distract your audience. As there is not much room for movement during video calls.
Always relax and try to have fun. Engage your audience as much as possible; perhaps you break the silence with a cracking joke that makes them laugh and lighten the mood, As we all are living in lots of stress nowadays, Always remember, the more fun you interject, and the more your audience will pay attention and stay focused on what you are delivering.
Sit up straight right on the camera and put a smile on your face
We hope you enjoyed reading this blog and it would have helped to build your confidence to do video conference.
Again, if you are still thinking to change your job & you need a new resume and Cover letter
Visit
Feel free to write to us [email protected]
Follow us to read a more awesome article like these :)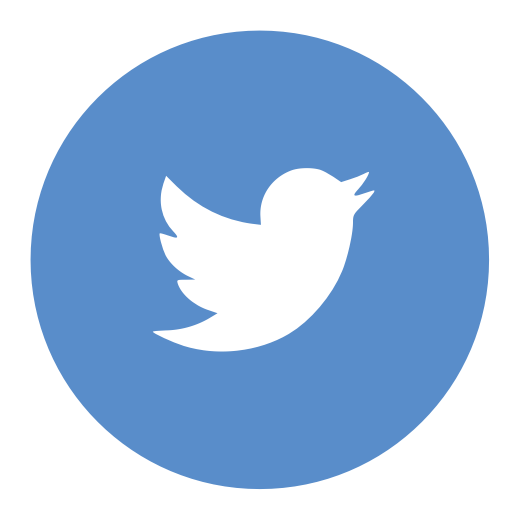 https://twitter.com/ResumeReach1st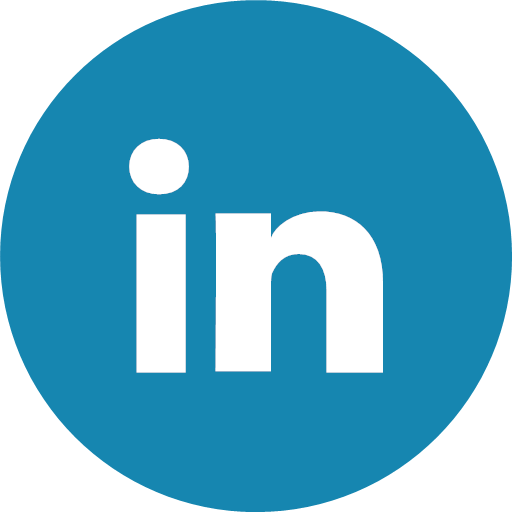 www.linkedin.com/in/resumereachfirst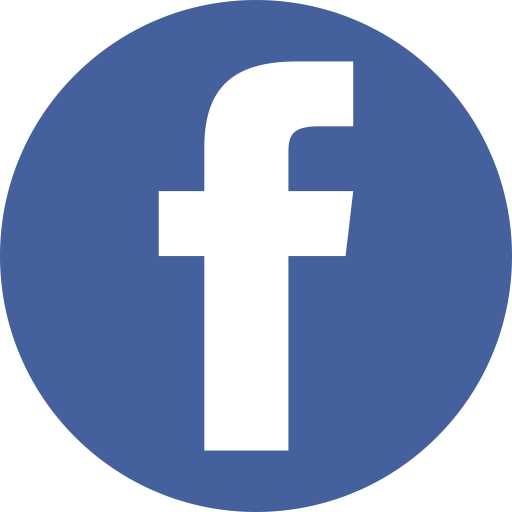 https://www.facebook.com/resumereach1st/
#RESUMEREACHFIRST #SMARTRESUME #RESUME #RESUMEWRITING #COVERLETTER #RESUMEADVICE #PROFESSIONALRESUMEWRITING #RESUMEDESIGN #OPTIMIZELINKEDINPROFILE #RESUMEREVIEW #CAREERGOALS #OPPORTUNITIES #LEARNING #RECRUITING #EMPLOYMENT #JOB #jobseekertips #jobsearch #resumeservices #resumewriter #resumetips #cvwriting #resumehelp #jobsea #career #jobsearchtips #remoteworker #digitalnomad #recruitment #jobs #careers #jobseeker #creativebusiness #creativedirector #creativework #creativedirection #designstudio #remotejob #remotework #remoteculture #remotecollaboration #remoteteams #workfromhome #workremotely