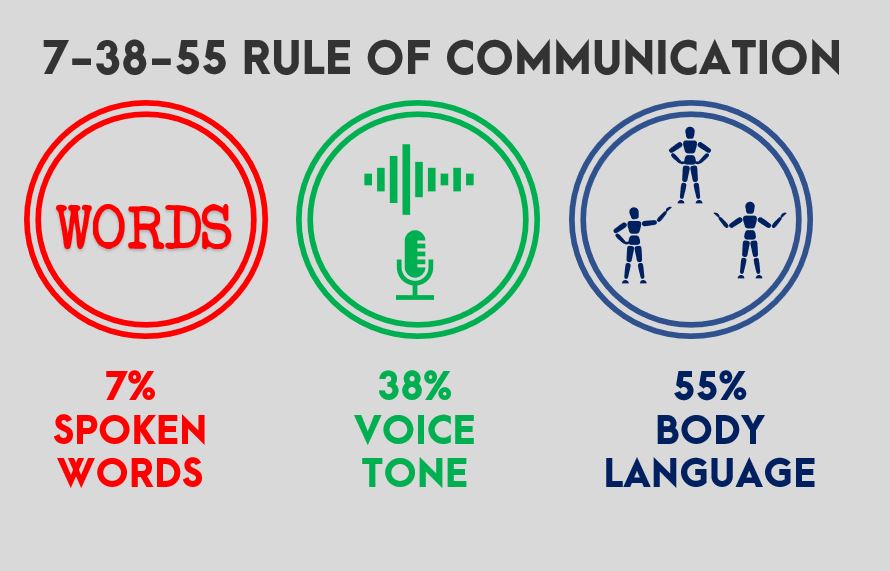 According to Prof. Albert Mehrabian that there are three core elements in the effective face-to-face communication of emotions or attitudes: nonverbal behavior (facial expressions, for example), tone of voice, and the literal meaning of the spoken word.
Prof. Mehrabian quantified this tendency: words, tone of voice, and body language respectively account for 7%, 38%, and 55% of personal communication.
And the reason we are sharing the article with you all is that during any important communication in your life be it an interview, group discussions, or negotiation, you need to be aware how to have created a win-win situation or an outcome to your advantage while keeping a check on the rule.
So let's dwell into this each component and how they matter
WORDS
WORDS CAN INSPIRE
Although it is just Comprises of only 7 %, this 7 % is still can be a game-changer,
During any effective communication, you are expressing yourself by words for the other parties to understands you, Choosing the right word ensures the correct message is delivered, as well as it adds credibility because the choice strengthens the argument being made. Conversely, choosing the incorrect words or a less important word to convey an idea undermines the argument.
Good speakers & writers are constantly aware of the impression each word carries and how it will be perceived by audiences
For example, if you are asked to speak at a convention or a stage or even in your meeting room.
When you walk into the room, everyone in that room is thinking something other than what you are going to say or present, you have to sync their brains and make them focus on your speech, and you will have ideally first 30 to 45 second to grab their attention and keep them with you throughout your speech, so Choose your words wisely.
Use below mentioned strategies
Be clear, be explicit, give examples, tell stories.
Differentiate between parts of speech. Learn the difference between the words used as a noun, adverbs, verbs, or adjectives.
Avoid redundancies. Pick words that match with the tone
Avoid awkward, vague, and unclear words.
Improve your vocabulary Use new words in sentences for practice.
VOICE & TONE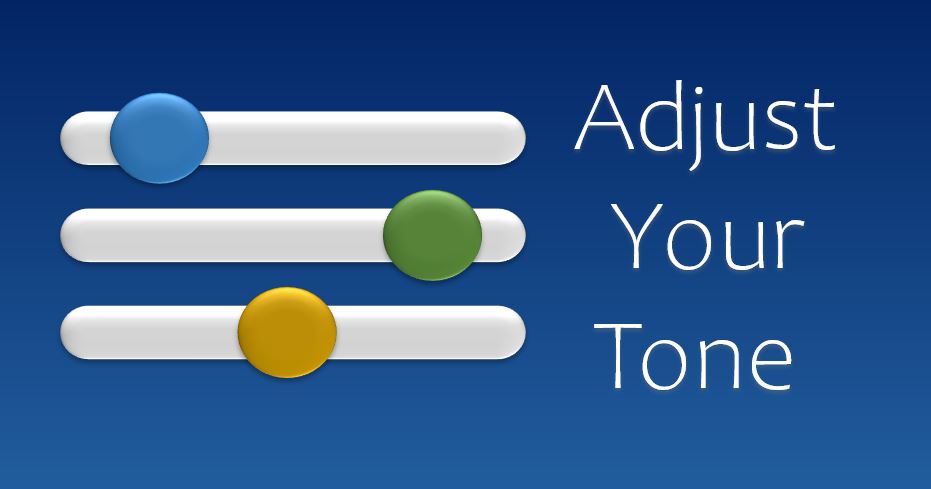 We have already established that words are important for communication and now we move to the second-highest-rated component of communication, TONE, which is equally important while you are speaking because the tone helps you to deliver your emotions during the conversation.
Everyone you meet has their way of expressing themselves, that's as unique as their face or fingerprint. Despite using good vocabulary, Some are pleasant and polite. Others are just unpleasant personality, While Some are talkative and other just a few words.
Your tone should vary depending upon the situation, but it should always be in your control, never assume that everyone should have the same mindset or needs, your tone should always accommodating rather being assertive, an accommodating tone invites lots of collaboration from the audience and should be used all the time
A common mistake is trying to speak to 'everyone'. In doing this, we assume all our customers have the same mindset and needs. When deciding on which tone of voice would best suit our business, there are several essential steps we can take to make sure we're speaking to the right people in the right way:
Use below-mentioned strategies
Set a positive tone Show compassion and give out a positive vibe.
Understand the audience and deliver according to context
Always be supportive and collaborative
Do not interject. As difficult as this might be, learn to restrain yourself.
BODY LANGUAGE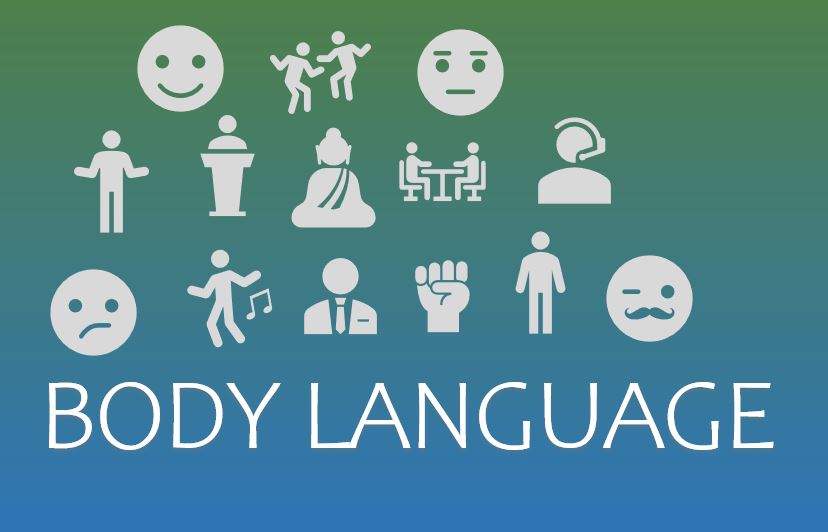 SMILE IS AN INEXPENSIVE WAY TO IMPROVE YOUR LOOKS
Body language which represents the highest impact on your communication, Body language includes your posture, your facial expressions, and your hand gestures.
Body language has the ability to express on unspoken issues, problems or feelings that you might have, at the same time your positive vibes are also displayed from your body language and it strengthens your verbal message to the audience
you should always pay attention to how people around you use body language to express their opinions - this allows you to accurately determine your next move
Body language plays a crucial role in your job interviews, careers, and everyday life. Paying attention to body language could make strong impacts on your behavior, which could help you achieve better results.
Your First impressions are made in less than 10-30 seconds and are strongly influenced by your body language. In fact, studies have found that nonverbal signals have over four times the impact on the impression you make than anything you say
Use below-mentioned strategies
Always Smile
Make Eye Contact
Make your posture straight, while walking or sitting
Lean in Slightly (Japanese Style) so that people always have this impression you give them respect
Have a firm handshake & Adjust your attitude accordingly
We publish short and interesting articles every fortnight so do subscribe or Follow us on Linkedin, Twitter, Facebook, and Instagram so that you don't miss out our next article
Again, if you are still thinking to change your job & you need a new resume and Cover letter
Visit
Feel free to write to us [email protected]
Follow us to read a more awesome article like these :)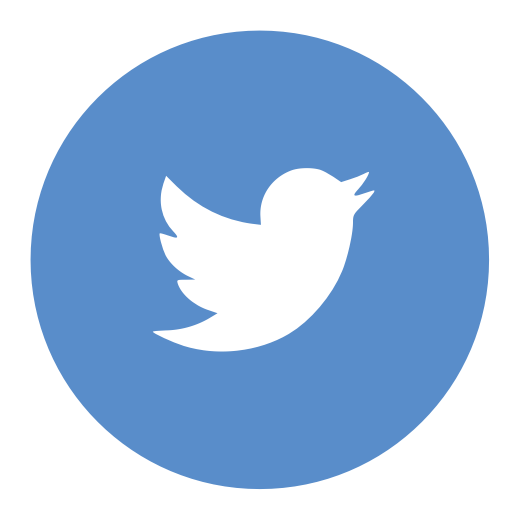 https://twitter.com/ResumeReach1st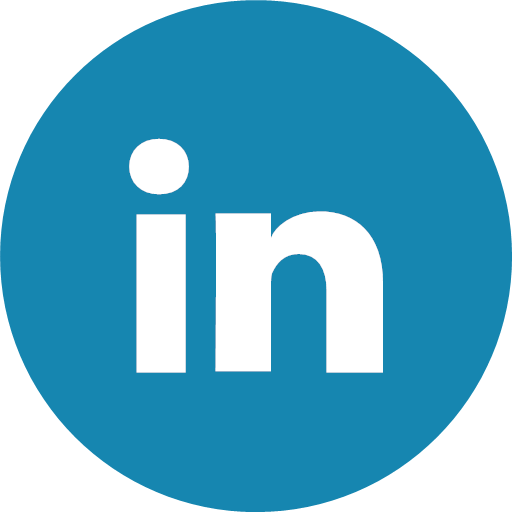 www.linkedin.com/in/resumereachfirst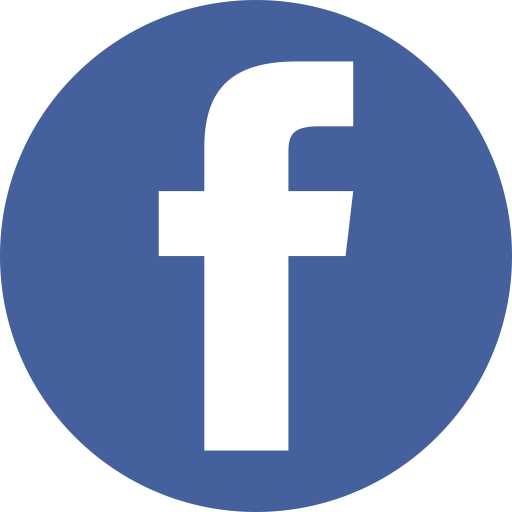 https://www.facebook.com/resumereach1st/
#RESUMEREACHFIRST #SMARTRESUME #RESUME #RESUMEWRITING #COVERLETTER #RESUMEADVICE #PROFESSIONALRESUMEWRITING #RESUMEDESIGN #OPTIMIZELINKEDINPROFILE #RESUMEREVIEW #CAREERGOALS #OPPORTUNITIES #LEARNING #RECRUITING #EMPLOYMENT #JOB #jobseekertips #jobsearch #resumeservices #resumewriter #resumetips #cvwriting #resumehelp #jobsea #career #jobsearchtips #remoteworker #digitalnomad #recruitment #jobs #careers #jobseeker #creativebusiness #creativedirector #creativework #creativedirection #designstudio #remotejob #remotework #remoteculture #remotecollaboration #remoteteams #workfromhome #workremotely